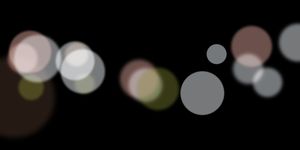 TAMMY'S ALWAYS DYING REVIEWS
 Los Angeles Times:   
"Tammy's Always Dying" is a richly observed comedy-drama. Johnson's direction is intelligent and restrained. She trusts her actors, letting us see moments develop among them. 
April 30, 2020 
Awards Daily:   
There are lots of comedies about death, and lots of stories where illnesses are used as vehicles to explore family dysfunction.   But rarely are they done as sensitively as in Tammy's Always Dying.  
The Film Stage:  
Director Amy Jo Johnson gets a wonderful performance from Huffman in the role, one that makes it difficult for us to truly sympathize with her plight beyond the unfairness of cancer itself.  
The Reel Round Up:  
A testament to the lengths people go to for family, even if their situation is less than ideal, Tammy's Always Dying features brilliant direction by Amy Jo Johnson and great performances from Huffman and Phillips.
Hollywood Reporter:  
The main reason the film is worth a watch is the strong performances of its two leads. Huffman fully embodies Tammy as a feral aging mother with a sharp tongue. She's always licking something or twitching uncomfortably, revealing her inner chaos in a way that's never forced. Phillips holds her own, too, consistently showing us what it's like to be trapped in a familial relationship, in a life, that always feels like work.